The AD7893 is a fast 12-bit ADC powered by a single +5 V power supply built into a small 8-pin mini-DIP and 8-pin SOIC. The device contains a 6µs successive approximation a /D converter, an on-chip tracking/hold amplifier, an on-chip clock, and a high-speed serial interface.
Functional block diagram
The output data of the AD7893 is provided through the high-speed serial interface port. The two-wire serial interface has a serial clock input and a serial data output, and an external serial clock accesses the serial data from the component. In addition to traditional DC accuracy specifications such as linearity, full scale and offset errors, the AD7893 also specifies dynamic performance parameters, including harmonic distortion and signal-to-noise ratio.
Load circuit access time and bus abandonment time graph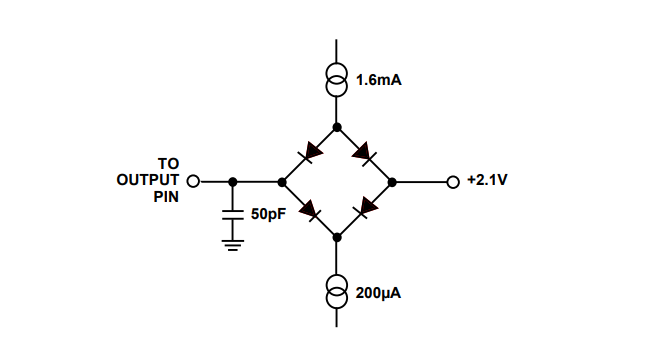 The unit accepts analog input ranges of ±10 V (AD7893-10), ±2.5 V (AD7893-3), 0 V to +5 V (AD7893-5) or 0 V to +2.5 V (AD7893-2), and operates from a single +5 V power supply with a typical power consumption of only 25 mW.
Timing diagram for optimal performance
The AD7893 is manufactured using Analog Devices' linearly compatible CMOS (LC2 MOS) process, a mixed-technology process that combines precision bipolar circuits with low-power CMOS logic. The unit comes in a small 8-pin 0.3 inch wide plastic or sealed dual-in-line package (mini-DIP) and 8-pin small profile IC (SOIC).
Histogram of DC input 8192 conversions